Experience an entertaining tour showing you the famous Red Light District of St. Pauli and listen to the myriad stories of insiders. Discover the most exciting places on the Reeperbahn like the »Davidwache« police-station, the »Große Freiheit«, and »Herbertstraße«. St. Pauli is colorful and unique.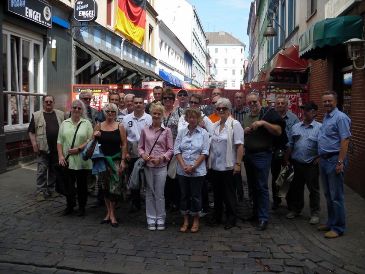 Hamburg: Reeperbahn Guided Tour

Duration of this guided tour: 1 hour – 2.5 hours
Explore this famous district from all sides on this walking tour. Experience Hamburg's sinful mile up close. Immerse yourself in the history and development of the Reeperbahn and see for yourself, what this district means to Hamburg's inhabitants.
Coming from the Landing Bridges, you will walk on a beautiful elevated walkway and enjoy a wonderful view of the harbour, before you come to »Spielbudenplatz« and the Dancing Towers. Stroll along the Theatre-Mile along the Reeperbahn. See the most famous police station in Hamburg and decide for yourself, if you want to enter »Herbertstraße«. Please note, that this part of the tour is Reserved to men.
While you walk along famous bars, you can listen to some exciting stories and enjoy Anecdotes of Hamburg. See where the Beatles performed and partied, and get restaurant and going-out tips for the night. Discover interesting facts about prostitution and the peculiarities of the Reeperbahn.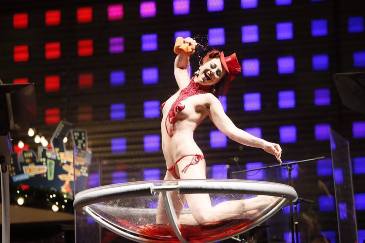 Note:
During Christmas season (from the end of November), you can visit the Christmas market Santa Pauli at the end of the tour.
On Hamburg's most lustful Christmas market, the boundaries between conventional Christmas and the typical frivolity of the neighborhood become blurred.
Live music and hot angels are waiting to entice you. At one of the many cozy booths, you can enjoy a hot mulled wine.
You can also visit a tent with strippers, if you are interested.
Prices & Booking Private Reeperbahn Guided Tours for groups
Reeperbahn Walking Tour with an english speaking Guide are available from 125 € (plus 19% percent VAT).